How To Select A Handyman Service
All handymen and handyman services are not the same…
Handyman or handyman service is a very general name thrown around, so we will be exploring the different varieties including the pros and cons and some per hour price ranges for each type. What type of handyman or handyman service you decide to look for will depend on what you're looking for in your handyman or handyman service, particularly the scope or type of work you need done, your budget and the quality you will be expecting.
What level of handyman do you need?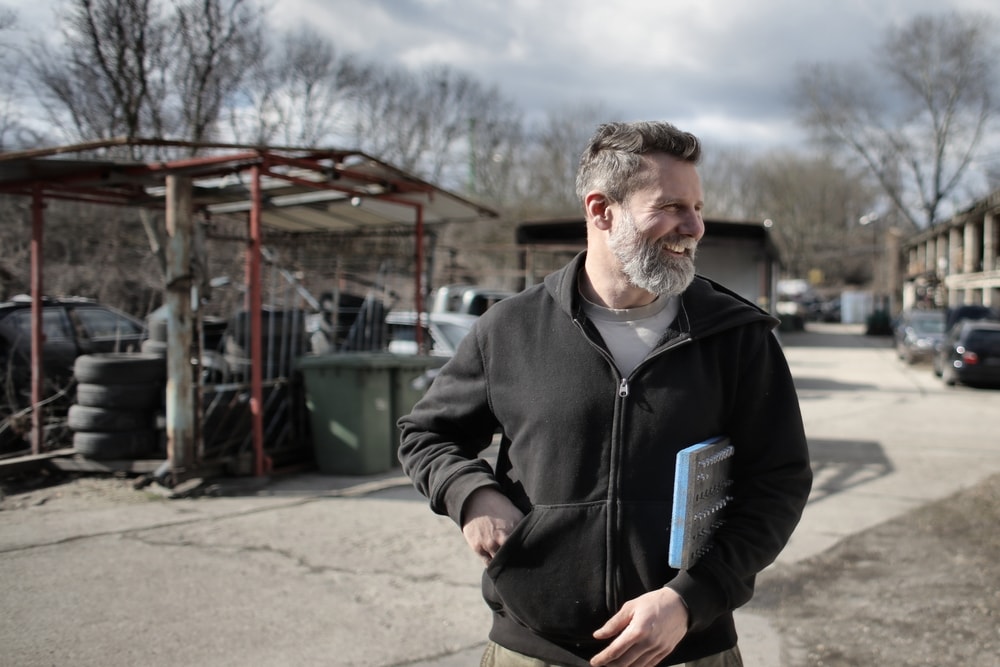 If you need the most basic installation or repair tasks done, then the most basic and least experienced level of handyman should do. Typically this level of handyman can do things like hang pictures, repair drywall, paint, change plumbing and electrical fixtures, make general adjustments to a number of misc. items throughout your house. This basic level of handyman will often have less than five years experience, limited training by serious professionals and a set of tools that look similar or slightly more varied than what you would picture a handy home owner or hobbiest having in their garage. If the handyman has a very limited number of tools or is always running to buy them as he/she goes you should be concerned. If the handyman is making a lot of trips to the store, it implies a lack of experience as better handymen are stickler about getting everything in one trip and will be put out with themselves when the 2nd trip is required.
You should find out years experience, where they were trained or by whom, look at their vehicle and tools, check their website and references with a strong recommendation from someone you know well being ideal. Ask them if the job gets more involved than it looks, you have a bigger job for them later or a permit becomes an issue what they'll do about it then? Ask if they have insurance? If they don't, you may still be able to get comfortable as long as the work is very basic, but remember, if they hit a water pipe or wire while hanging your picture, the clean-up and repair will likely be on you…
If your project or list of projects starts to involve electrical, plumbing or HVAC behind a wall, adding a new circuit / breaker, moving the entire fixture to a new location, these would require a higher level handyman or journeyman level mechanical contractor in that trade. Structural issues, moving or adjusting things that support weight or help hold your house up would generally require a higher level handyman at minimum and really a state licensed and insured contractor who does that regularly. Many projects that involve major structural, electric, plumbing or HVAC will often also require a permit, which rarely can be pulled by a handyman, but occasionally by a larger, higher level handyman service which are often state licensed contractors that offer handyman services themselves.
Prices in Atlanta, Ga where we live and work can be $10-30/hour for what I would call day labor or apprentice level, $10-20 for illegals and $20-30 for legals. Normally these men or women would be assisting another seasoned person with 10+ years on one of our teams. Be cautious, as this level of handyman requires much babysitting…but won't like it, will often say they can do things they can't…as they need the money too much, and is most dangerous, as they don't really know what they don't know.
A individual handyman or tradesman with 10+ years of generalist experience, trained to varying levels between mediocre and excellent in a long list of trades usually gets $25-50/hour here in the Atlanta Area. They will be driving a truck, van or SUV, have a large variety of hand and power tools, rarely renting any and an assortment of ladders and such. Be cautious to pay this price if they are younger than 25 (how much experience can they have) or older than 65 (you are paying by the hour). Most that I've found to be best are between 35 and 55, but that's based on trying to maximize the amount of work you get for your money. The younger handymen will work harder and faster, while the older work smarter and have way more patience. I like an even mix of all the above 🙂
A handyman service in and around the Atlanta Area will usually run $50-75/hour. For that, you'll get the better group of men or women from the experienced group above, usually 5+ years, often 10+ years experience as it takes a while to learn that broad a group of skills. You may or may not get the uniform and/or company logo on the vehicle. You will very likely get insurance, bonding as needed (which isn't often needed for residential, mostly commercial jobs) and occasionally they will be a state licensed contractor or builder, which would mean they could pull permits, know more building code and you have way more recourse by complaining to the state licensing board. The company will have ladders and larger power tools to send out as needed.
Do check these handyman service companies' web sites and/or call the receptionist to find out if the minimum years of experience they say on their web site or in their brochure is actually what they require when hiring. Most web sites for these handyman services have a link for job opportunities, and well…they often ask for way less years of experience on that page than they tout on their front page??? If it's not on their site, call like your looking for a job and ask how much experience you will need? Being in the business and a digger dog, it always tears me up when I see this on a competitor's web site and it's so obvious 🙂
In conclusion, here is how I would make a decision if I needed to hire someone else to be my handyman:
Simple yard jobs, clean-up, painting where quality isn't a big issue (i.e. laundry room, garage, etc.), picture hanging, etc. I would go with the lowest level of skill and price. Real handyman stuff needing done, particularly a diverse or longer list, anything where multiple tools/skills would be needed and I wanted it to be good or great as a finished product (i.e. safety issue or people will see it), I would go with an experience and insured handyman that cost a bit more or a lower cost local handyman service after meeting a few of each. If I had heavier mechanical work, structural items on the list, needed plans to be read, thought a permit could become required later or just felt like things could get complicated or go bad, I would hire a handyman service or a state licensed remodel contractor that was as affordable as possible and not take any chances.
As a last note and something to consider, lets say you hire a handyman service that has quite a bit to offer, but they are affordable, so let's say $30-60/hour depending on the tasks and level of craftsman required. If their journeyman level electrical, plumbing and HVAC people can handle your issues for $40-60/hour, they will still only cost half of what a journeyman or master tech will cost out of the phone book or a directory. Same with structural issues, as most engineers and full scale contractors that specialize in that will cost double. Just make sure they're insured and do those tasks regularly, if so, they're probably a steal and let's face it…no one wants a day laborer, apprentice, trainee or even uninsured handyman doing those things in their home!
Good handyman hunting!!!